Get All Your Olyfberg Goodies In One Place
Nationwide Courier for only R150 | Free Delivery on all orders over R1500
You Might Call It A Barrel…
… but it is simply our award-winning olive oil encased in an elegantly crafted cylindrical container, our exceptional Extra Virgin Olive Oil is painstakingly protected to preserve its luxuriant taste.
Delight in the rich, unspoiled essence of our 1-litre tap box, a representation of our earnest devotion to quality and excellence.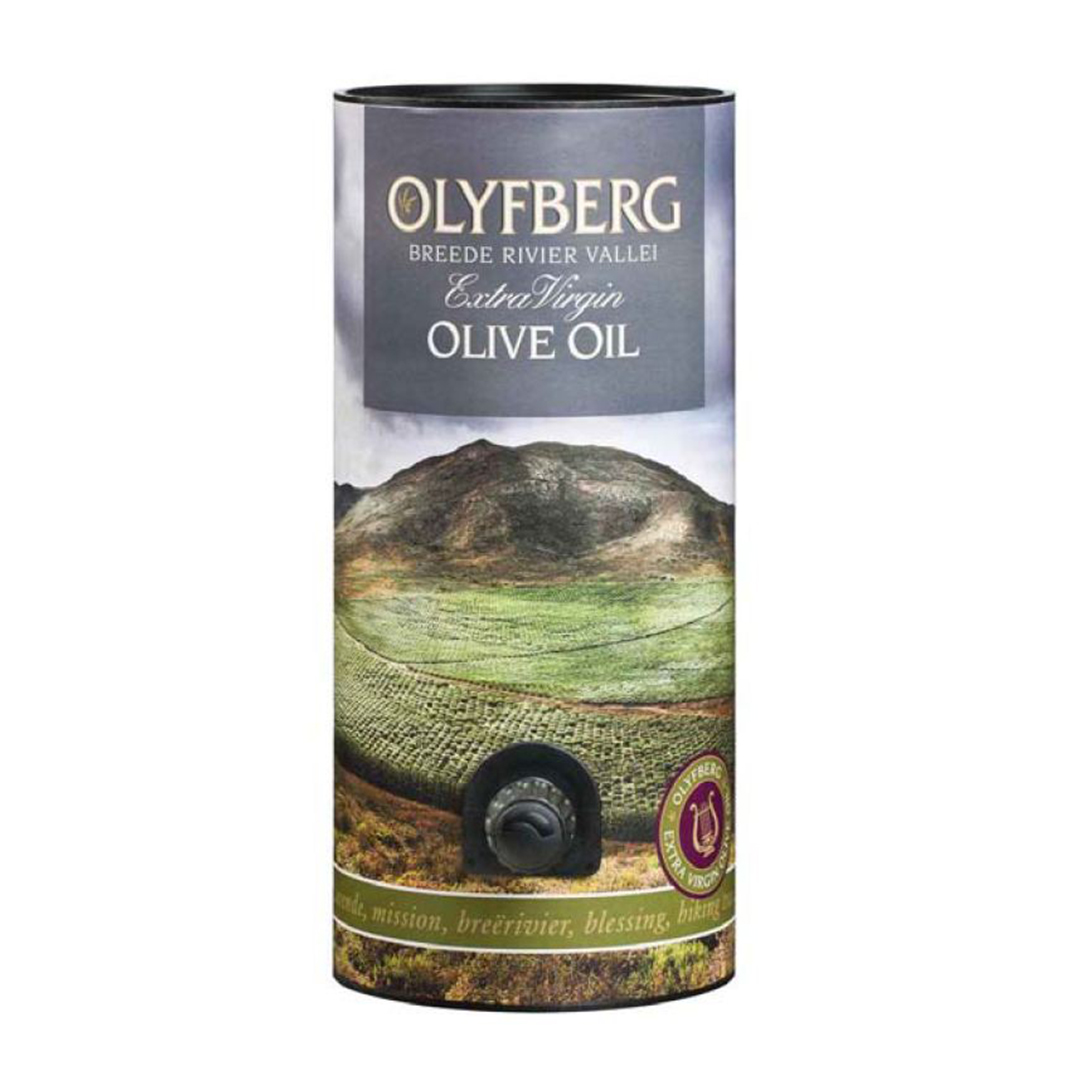 Our pioneering packaging design safeguards the oil from oxidation and deleterious light exposure, extending the joy of decanting this liquid gold into your culinary creations.
This splendidly presented packaging not only serves as a testament to the oil's supreme quality but also transforms it into a perfect gift item.