Our vision is to be a leader in the olive industry in South Africa and produce oils of outstanding quality and elegance
Olyfberg was selected as one of the top 10 oils in South Africa in 2018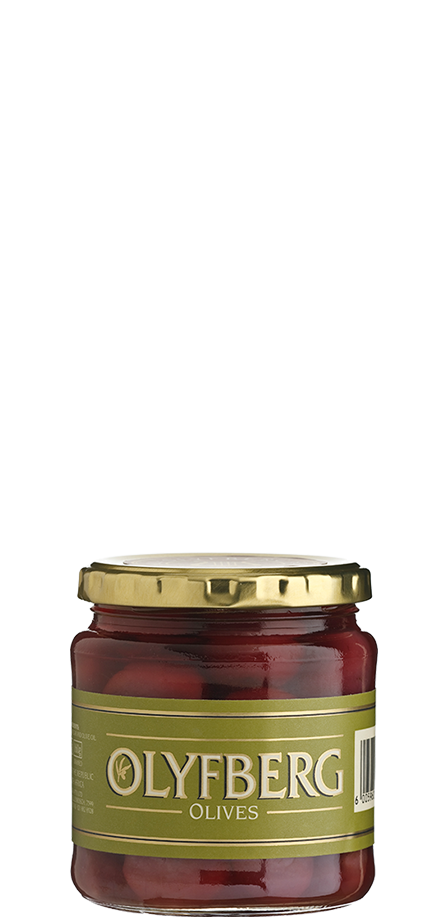 Olives
Mission cultivar. Our olives are hand picked and sorted to ensure only the biggest, healthiest and fleshiest looking olives make it onto the shelves.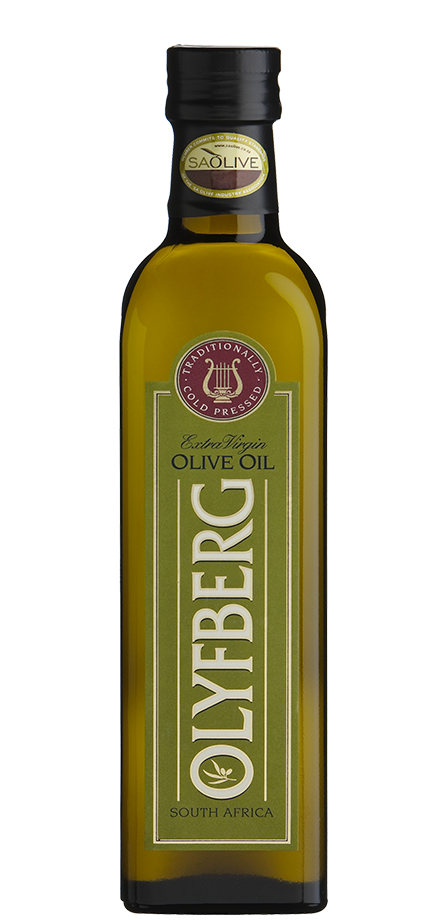 olive oil
Extra virgin, cold extracted. A blend of Mission, Frantoia (strong green overtones, peppery) and Leccino (soft, subtle, herbaceous, distinct taste of freshly cut grass) cultivars.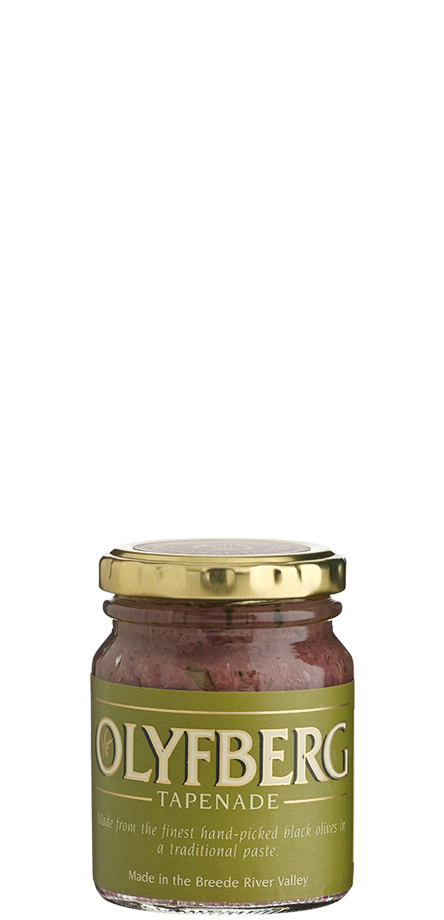 Tapenade
Made with our winning recipe of finely chopped olives, herbs, capers, garlic, lemon and black pepper. Seriously delicious!
Olyfberg, home of award-winning Extra Virgin Olive Oil, is situated on the banks of the Breede River on the outskirts of Robertson where hectares of olive groves sweep the countryside.
Handpicked olives are cold pressed in our production facility on the farm to preserve the delicate flavours and characteristics. Our table olives are generous in both size and flavour.
The first olive trees were planted in 1995.  Currently, the farm boasts 75 hectares of Frantoio, Leccino, Koratina, Manzanella and Kalamata olives.  The Karaan and Retief families jointly acquired the farm in 2016 with a shared vision to produce the highest quality olives and olive oil while uplifting their workforce and being true to nature. Olyfberg is proud to be a Level 2 BEE company.
Borobudur
Enlightened man has told his truth
In parentage enchanted youth
To find the path of constant strife
For all to master human life
Four corners of his teaching
For all of human reaching
Eight matters to fulfil
Endeavoured human will
The temple great in steps of ten
A kingdom of its glory then
The Buddha tale in circles told
A masterpiece for our behold
The sun does rise on glory days
On derelict and better ways
Forgotten nations searching dawn
The truth cannot be born
Bodrum
Endless rolling olive groves
On undulating hills aside
Deep blue the Aegean seaside
Where tourists flock in droves
White homes stacked from hill to sea
Band architraves in bordered blue
Descending masses motored queue
From stressful city life they flee
This quiet restful mountain slide
That fall to ocean blue and bright
To rhythmic ripples sparkled sight
As ocean heaves with tide
Melancholy its air and haze
Along the mountain cruise
The flowy drive to waters guise
Such beauty cannot but amaze
Grey pebbled beach along the shore
That crunch with waters lash
Each sinking step in stony mash
Such sound and sight adore
One minaret of mosque in stone
That guards since early days
From spirited to worldly ways
Long there yet stands alone
East of Me
As rowdy nights to laughter break
And people reach their silly shame
To then subside to bedded frame
Until the morning break
My Land, My Land
Suid-Afrika my land, my land
Hoe kan ek jou verlaat?
Verlede diep in leed en smaad
My trane in jou sand
O sonskynland aan onderpunt
Van grote vasteland
Waar vele nasies saam beland
Hul toekoms so verbind
Land van veel en variasies
In grond, see en klimaat
Sy berge en woestyngewaad
Skakerings en dimensies
Sy gronde ryk van goud en klip
Minerale en edelmetale
Gesteentes smee in krale
Mensvergryp ons glip
Verstote en verdrukking
Van mens en grondgebied
Onweerswolke te bespied
Tydig in ons skikking
Twee oseane wat omhels
Warmkoud, sout en soet
By Goedehoop hul groet
Die see ons land se pels
Is daar ooit sonsak so mooi
Oranjeson oor Vrystaatland
Wit en geelmielies in stand
Namakwaland in blom getooi
Oranje, Vaal en Sandrivier
Ons landsgebied begrens
Voed plante dier en mens
Elk trop en siel van mier
Aardse geur wat elke keer
Met reёn se plas ontwaak
Grondgeure bind tot smaak
In vrug se soetheid smeer
Die drom en dans van stamme
Mooi sang van Afrikakoor
Wat elke luisteraar betoor
Reel ritme uit sy tromme
My mooie land, bly tog by my
Jy kan my nooit verlaat
Dat elke daad teen mensverraad
My red om hier te bly
Adel tot edel
Van alles is ons eens gestroop
Het wat oorbly net in hoop
Van land ons bates en ons grond
Wat oorbly is geloofgebond
Diere veel en wakker, wild
Van bok, reptiel en elke veer
Vis te veel van vele kleur
'n Kop vir elke skild
Winters in die Noorde droog
Met ryp so wit daar buite
Natter winters in die suide
Met sikluswaters loog
Somersdae staan stil in die son
Elk blaar bruis tot verwelk
Druif tot wyn in fyne kelk
Die son ons lewensbron
Mense veel van kleur en geur
Afrika, Weste, Ooste
Tesame hier 'n tuiste
So meng 'n nasie deur
Van samesyn kan ons hul leer
Uit oorlogsdae tot vrede
Menslikheid ons strewe
Van rasegtheid bekeer
Ons speel elk spel met oorgawe
Finesse tot grof geweld
Tenvolle elke gawe geld
Pak take met bravade
Robertson And Surrounds
Affieplaas Padstal  –  Robertson
La Verne Wine Boutique  –  Robertson
Four Cousins Proelokaal  –  Robertson
Biltong Boetiek  –  Swellendam
Die Bloubakkie  –  Kleinmondt
Bonnievale Spar  –  Bonnievale
Bredasdorp Butcheries  –  Bredasdorp
Grabouw Spar  –  Grabouw
Greyton Supermark  –  Greyton
Heidelberg Spar  –  Heidelberg
Ok Minimark Greyton  –  Greyton
Pinto's  –  Robertson
Robertson Superspar  –  Robertson
Rolandale Padstal  –  Buffeljagsrivier
Rooiberg Kelder  –  Robertson
Spar Express North  –  Worcester
Van Loveren Proelokaal  –  Robertson
George And Surrounds
Ssk Agriland  Heidelberg
Ssk Agriland Mosselbaai
Ssk Agriland Plettenberg Baai
Ssk Agriland George
Ssk Agriland Knysna
Cape Town And Surrounds
De Jonker Kwikspar  –  Stellenbosch
Vineyard Deli  –  Kenridge
Yonder Hill Wines  –  Somerset Wes
Aurora Superspar  –  Durbanville
Lion's Square Spar  –  Somerset Wes
Royal Ascot Spar  –  Milnerton
Martin's Bakery  –  Dieprivier
Mooiberge Padstal  –  Stellenbosch
Olive Branch Deli  –  Gardens
Paradyskloof Spar  –  Stellenbosch
Paul Roos Kwikspar  –  Stellenbosch
Die Plaaswerf  –  Pretoria
Potbelly  –  Stellenbosch
Silvermist Eatery  –  Constantia
Die Boord Spar, Stellenbosch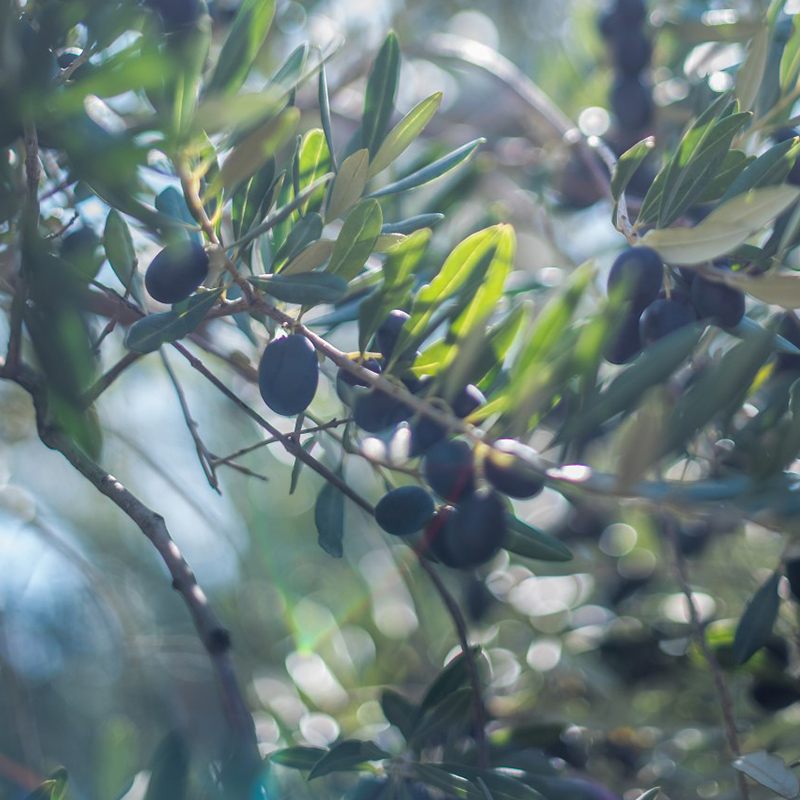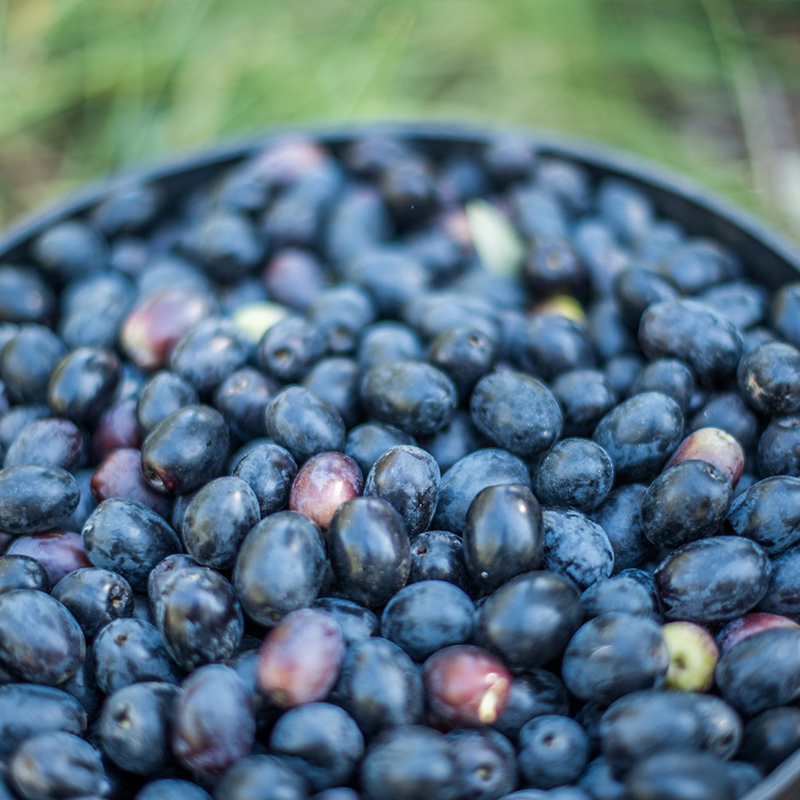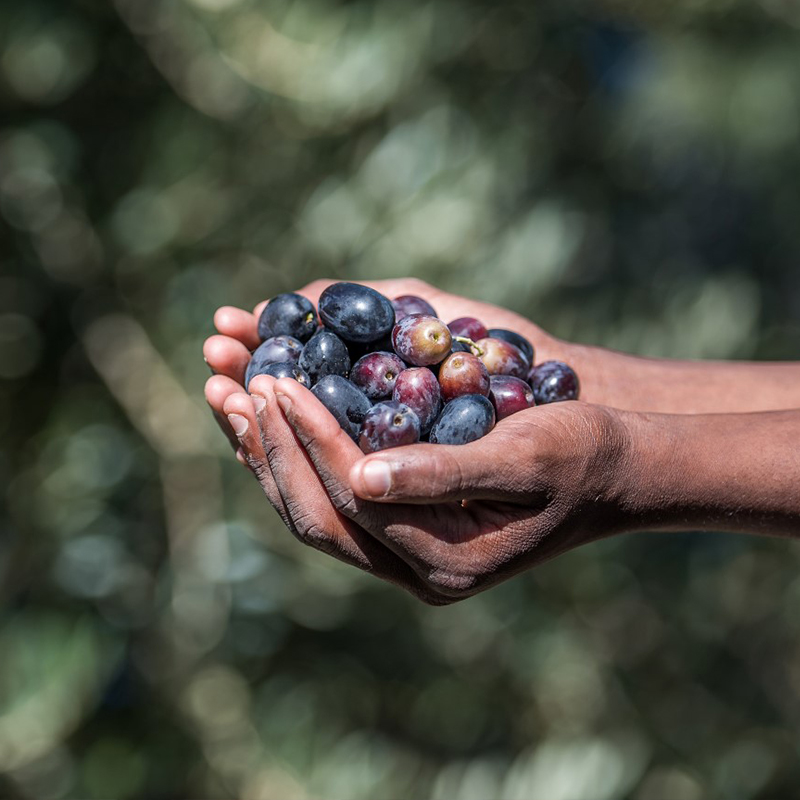 Address
Eilandia Farm, Route 62, Robertson
Trading Hours
Mon – Fri – 08:00 – 12:00, 14:00 – 17:00 
Latitude: -33°45'51.51″ Longitude: 19°40'33.92″